KAZNO's beauty picture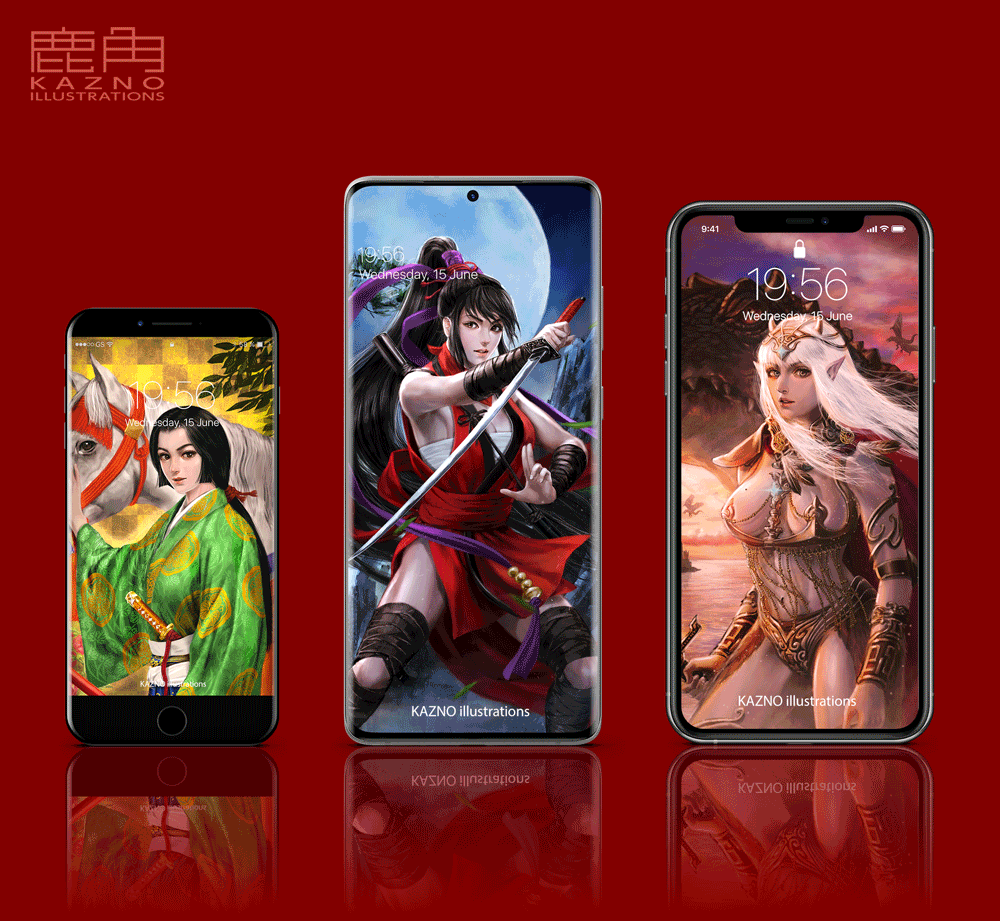 Download free original works by the illustrator KAZNO(Akihiro Fukuda) for smart phone wallpapers only. In addition to smart phone wallpapers, you can use them freely as materials for your personal website and profile images for SNS, etc., as long as they are within the scope of your personal use.
You can download a trimmed version of the image for each of the three standard iPhone and Android aspect ratio/sizes.
●Aspect ratio/size
●16:9/1920×1080pix ●8:9/2160×1080pix ●2:1/2688×1242pix
※You may need to adjust the size depending on the model.
Please check the size in the title and click the download button at the bottom to start downloading.
The copyright to all works on this page belongs to Akihiro Fukuda, the author. Commercial use, sale or free distribution without permission is strictly prohibited. Altering (altering or removing) the copyrighted work without permission or degrading the work and the copyright holder is a violation of the copyright law.
※We are selling large size wallpapers, illustration materials and goods at our online shop.
https://sengoku-gallery.com/?page_id=799&lang=en〈Under development〉
・You can use our original illustrations for commercial purposes as well, if you pay the license and usage fee.
・You can use them freely after you purchase them because they are copyright-free.
・The conditions of use and fees are listed separately.
・If you have any questions or concerns, please contact us from the Contact Us page.
Princess Komatsu
Kunoichi(female ninja) Kurenai
Beauty warrior Cecilia