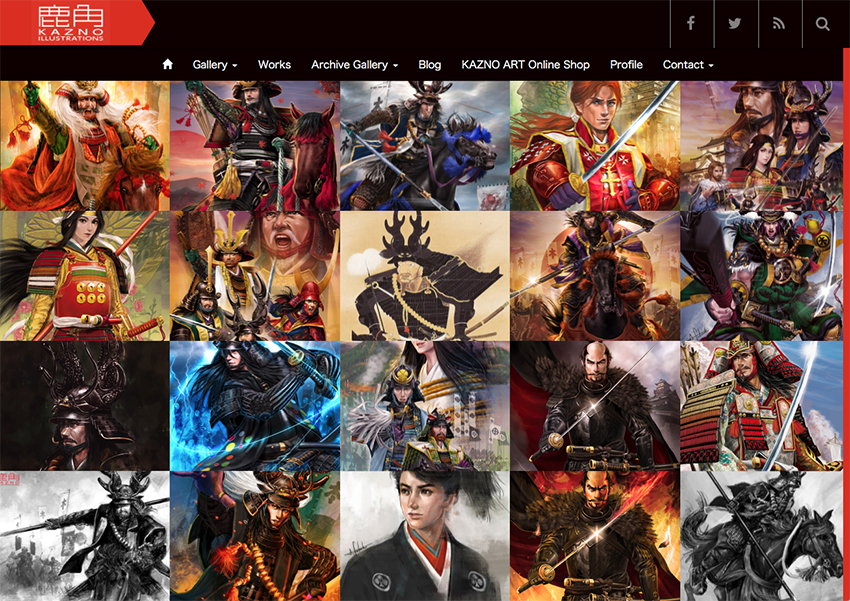 I have renewed my website "Sengoku-e", which had been neglected for a long time.
The name of the site is also new, I took from my pen name it and changed it to "KAZNO GABO".
For those of you who have visited the old site, I apologize for disappearing for a while.
※GABO means workshop,atelier
This is my first WordPress website. It's still under construction and review, but after three whole days of work, it's finally done!
Illustrations from the "Sengoku-e" have also been moved to this site as an archive.
Multilingual display. You can switch between English and Japanese at the touch of a button.
Please take a look at it.
We're planning to sell original goods and material data of the illustrations for download in the future!
Also, Instagram is back on! This will be the same illustration-centric post, but I hope you'll take a look and follow me here as well.
Now I'll aim to update my blog and social networking sites, including my blog and social networking sites, frequently!
Please, thank you for your ministry.